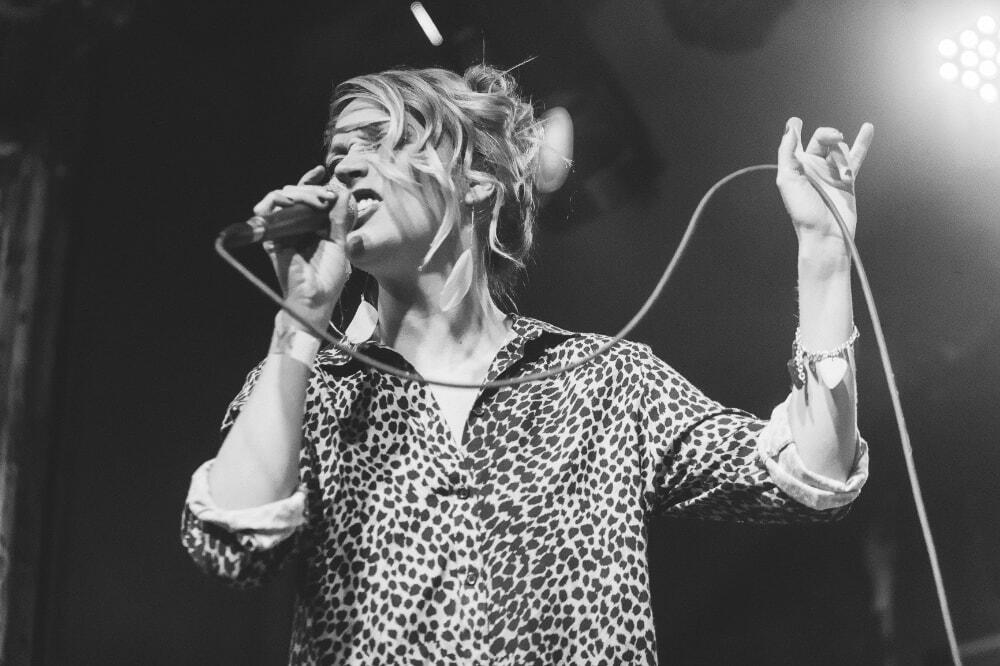 Lucy Randell is a confident, versatile, accomplished vocalist and songwriter, regularly performing sold out shows in London at prestigious venues including KOKO, Ronnie Scotts, The Jazz Café, and The Elgar rooms.

She has worked with a variety of music producers, as well as lending backing vocals for Trevor Horn, The Gorillaz and The Streets.

Her voice overs have been aired on Thames Clipper boats, Eagle Radio and Death in Vegas as well as educational CDs.

Lucy has written and featured on many Dance & urban music tracks which have been aired on Radio 1 and Kiss FM. She also had the privilege to collaborate with Guy Robin AKA Jonas Blue on the summer House record 'Only You', signed to Defected records.

In 2017 she travelled to Africa with Community Albums to work with young people across Kenya. They produced a song and documentary to promote peace ahead of the election, which was shared globally and a success in keeping peace between tribes.

Her solo music, Annique has reached festivals across the UK and Europe with notable tours in Austria and Latvia.

The debut album 'HEADS UP' was released with Asphalt Tango. LADY WONDER, her second album, is due for release October 2018 via her own label RANDELL TIME RECORDS.
Studio
"I have been working with Lucy Randell for the past 9 years. She is highly professional in the studio, as a recording artist and on stage as a performer. A very versatile vocalist who feels at home in many styles from pop, jazz soul , dance and rock. Easy going, friendly and a joy to work with."
Koby Israelite - (Critically acclaimed producer/ artist/ musician.)

"I have known Lucy for years not only as a friend but as an amazing singer with a great work ethic. It's always a pleasure to work with her and I know I will get amazing results."
Guy Robin / Jonas Blue - (Producer / Artist)

 "Lucy is a world class singer/ songwriter... always good fun to have around, she brings creativity and positivity to every session. I'd highly recommend her to add something special to your project."
Rob May - (Engineer producer of Sitting Duck)
Live Work
"Its rare you see such an effortless talent. Lucy is charismatic and cool at the same time through and through."
Mathew Bridgeman (director/promoter) - 'A Night Of ' Events)

"Lucy is not just a super talented and reliable pro but is also genuinely one of the nicest people I work with. We started working together 15 years ago and she has been top of my call list ever since. She is a true treasure."
Levi Levine - (band leader of 'Levi Levine' high end function band )

"Lucy Randell is one of the very best vocalists we have worked with – her pitching is faultless and her professionalism and positive attitude make her a pleasure to work with.
She also has the ability to sing in several different genres and languages with real authenticity."
(Mark Adelman & Anders Janes, Band leaders of Jazz Dynamos)
Tuition / Education
"A fantastic singer/ songwriter, Lucy is brilliant at sharing her talents with others. During the workshops we run, she always brings the best out of people with her easy going nature, and desire to see them empowered through the music".
(Jan & Simon -Community Albums)

"The children really enjoyed the music and learned so much! I think Lucy was just perfect; she really engaged the children and they warmed to her."
Linda Briscoe - (Thomas Coram C of E School)